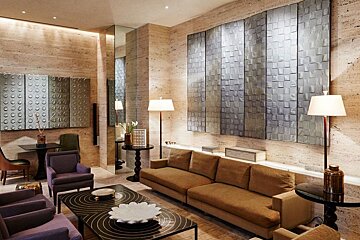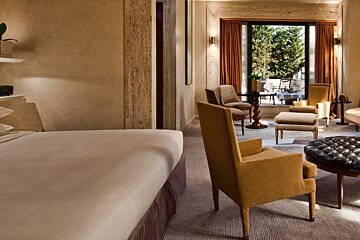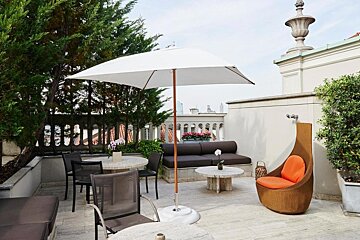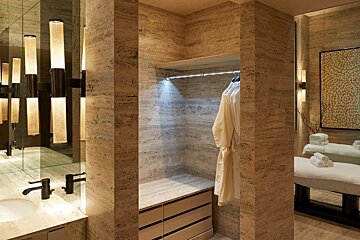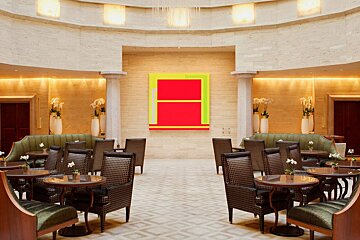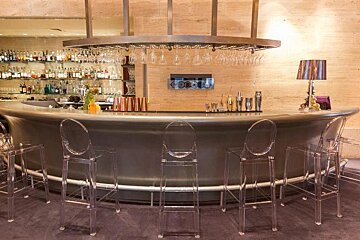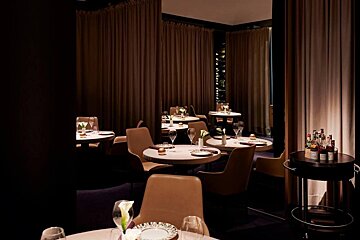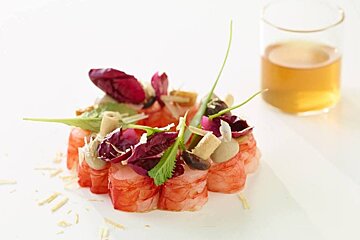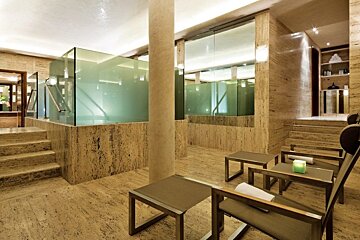 Park Hyatt Hotel, Milan - Centre
5 star hotel in Milan's upscale city centre
This hotel showcases timeless Italian glamour with world-class five star luxury service but in keeping with tradition and heritage. It is is located in the heart of the city, just a few steps away from the famous Galleria Vittorio Emanuele II, the Duomo cathedral, Alla Scala Theatre and the elegant boutiques on via Montenapoleone.
The 126 spacious rooms, including 25 suites at this hotel are residential in style, offering contemporary luxury and understated elegance in the heart of Milan, the Italian capital of business and fashion. From suites decorated with Venetian stucco and hand-blown Murano lamps, to panoramic city views, Italian marble and contemporary designer furniture, this hotel has something for everyone.
The hotel also offers a spa and a state-of-the-art gym, as well as free cycle borrowing service, yoga mats and DVD boxes to practice in yoga your room.
The lounges and lobby are decorated with important works of art, including pieces by Lucio Fontana, Peter Halley or Anish Kapoor.
Reviews
618 verified reviews by
"Excellent"
Good to know
"Great concierge service"
The Bar
Mio Bar is one of Milan's hottest and trendiest spots. Their Club Sandwich is famous, even named the best in the world in 2008. They also offer a selection of traditional Italian dishes, signature cocktails and aperitivo.
The Cuppola Lobby Lounge serves breakfast from 06:30 to 11:00, both to hotel guests and visitors. From 16:00 to 18:00 it transforms into a tea salon.
The Restaurant
The hotel boasts a Michelin-starred restaurant, VUN, where tradition and innovation are combined, using only fresh ingredients.
Visitor comments
"Stayed for one night at the end of my trip to Italy and this is THE place to stay in Milan. The hotel has an understated elegance and everything is built for the ideal guest experience. The location is fantastic as it's next door to the gorgeous Galleria Vittorio Emanuele and a less than 5 minute walk from the Duomo and La Scala (just cut through the Galleria and they are right there!), a 20 minute walk from both the "The Last Supper" painting and Sforza Castle. What really sets the hotel apart is the service. From the welcome we got when our cab pulled up to the very last goodbye, everyone we met was exceptionally helpful. Being a Hyatt Platinum member, I got a coupon for two free glasses of prosecco at the hotel bar and 30% off the breakfast buffet, both of which were exceptional. Went out for a couple of hours and returned to the room to drop some purchases off to find a small box of truffles and a welcome note from the GM. Such a lovely treat!" - Trip Advisor
"Simply amazing trip to Italy overall. The Park Hyatt Milan was fantastic. We have stayed at 4 and 5 star hotels throughout the world. At that level, the hotels are always "good". What separates the "good" from the Great is the level of service. The Park Hyatt Milan is Great! The hotel and rooms are beautiful, clean, and comfortable. On top of that , the staff was very helpful. From check in to check out, they were very attentive and made sure that we never went without anything we desired. Great stay! Would definitely stay again." - Trip Advisor
"Stayed for a couple of nights in the middle of May. Elegantly appointed room and outstanding bathroom facilities. The hotel is very well located a stones throw from the Duomo and the famous shopping districts. The hotel staff were extremely helpful in particular the concierge who dealt with all our requests. Will definitely be returning." - Trip Advisor
Location