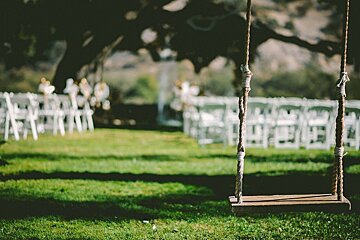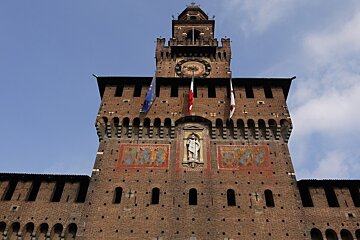 Weddings in Milan
A guide to help you plan your wedding in Milan
Getting married in Italy is a dream for many people, whether it be set in the stunning Tuscan landscape, overlooking the Duomo in Florence or with the back-drop of Venice's many canals and grand looking gothic buildings.
However, the logistics of organising a wedding can be stressful enough in your home country, never mind having to negotiate the rules and regulations of a foreign culture! Here we answer some of the most common questions relating to getting married in Italy.
Planning a wedding
Do I have to be a resident to be legally married in Italy?
No, you can get married in Italy even if you have never lived there before. You will have to produce certain documents which will vary depending on your country of origin, and present these to the town registrar in the place that you're looking to get married.
What's the best time of the year to get married in Milan?
What is the best time of year to get married in Italy?
This depends on which part of Italy you plan on getting married in. For example July & August will more than likely be very hot in most places. May, June and September would be better as they will be a little cooler. Over the winter months the weather can be very mixed so you may or may not get rain or glorious sunshine.. it's hard to predict.
Can you get married in Milan?
Can I get married religiously in Italy without being a resident?
It's very complicated to have a religious wedding without being a resident, but not impossible! For example a Catholic wedding can only take place after a civil wedding, or if you want to marry in a non Catholic church then you must also first have a civil marriage license.
Religious leaders from home conducting ceremonies
Can I have my priest or pastor from home celebrate the wedding even though the ceremony is in Italy?
Yes, but only after a civil wedding has been performed. Religious blessings are common place and since it's hard to get an Italian priest to do this, having your own pastor or priest is a better option.
Symbolic wedding ceremonies
Could I have a symbolic ceremony without being legally married?
Not unless you've already been married in your home country. A religious ceremony to confirm a civil union is much less complicated to arrange, although it is still recommended that you make all arrangements ahead of time.
Civil partnerships
Can I have a civil partnership wedding in Italy?
Yes absolutely, in fact this is probably the most popular way for non-Italian residents to get married in Italy. You can have a civil wedding followed by a religious blessing or celebration. Please check what paperwork you need to civil weddings as this can vary depending on where you're from.
Unique experiences to incorporate
Imagine a Tuscan hill top setting with a medieval hall that you can get married in, the sweet smell of lemon groves, sunset over the Amalfi coast or having your wedding pictures taken next to one of the Italian Lakes. Italy is such a huge and varied country there are so many options.. and this is where hiring a wedding planner can come in very handy so that you can discuss all the possible options.
Wedding planners in Milan
A wedding planner can take away the stress of organising your big day in a different country - where geography, language, and logistics can all get in the way … with their help, your dream wedding will run so smoothly, you really will be able to relax and cherish every moment, safe in the knowledge that behind the scenes someone else has taken the stress out of putting together a flawless and memorable event.
To ensure your perfect day goes perfectly, we've sourced some of the best wedding service providers in Milan and Milan wedding venues, check them out here.
Wedding photographers in Milan
Get in touch with local wedding photographers or videographers here.