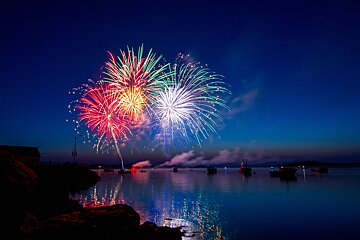 Happy New Year from Milan!
Welcome to 2020!
That's it... another year is finally over, the fireworks have fizzled, the champagne has been guzzled and the celebrations have come to an end.
There are no doubt plenty of sore heads out there this morning, so if you're looking for somewhere to recover for breakfast, brunch, lunch or dinner take a look at our Where to Eat Guide, our pick of the best restaurants in Milan or read some of our restaurant reviews for inspiration.
We're all hoping that 2020 brings us plenty of travelling, sun, and fun times. If you're planning an escape to Milan this year, don't forget to check in on our accommodation options and our events calendar to decide which time of year you prefer to visit our beautiful corner of the world.
Have a very happy and prosperous New Year from all the team here!