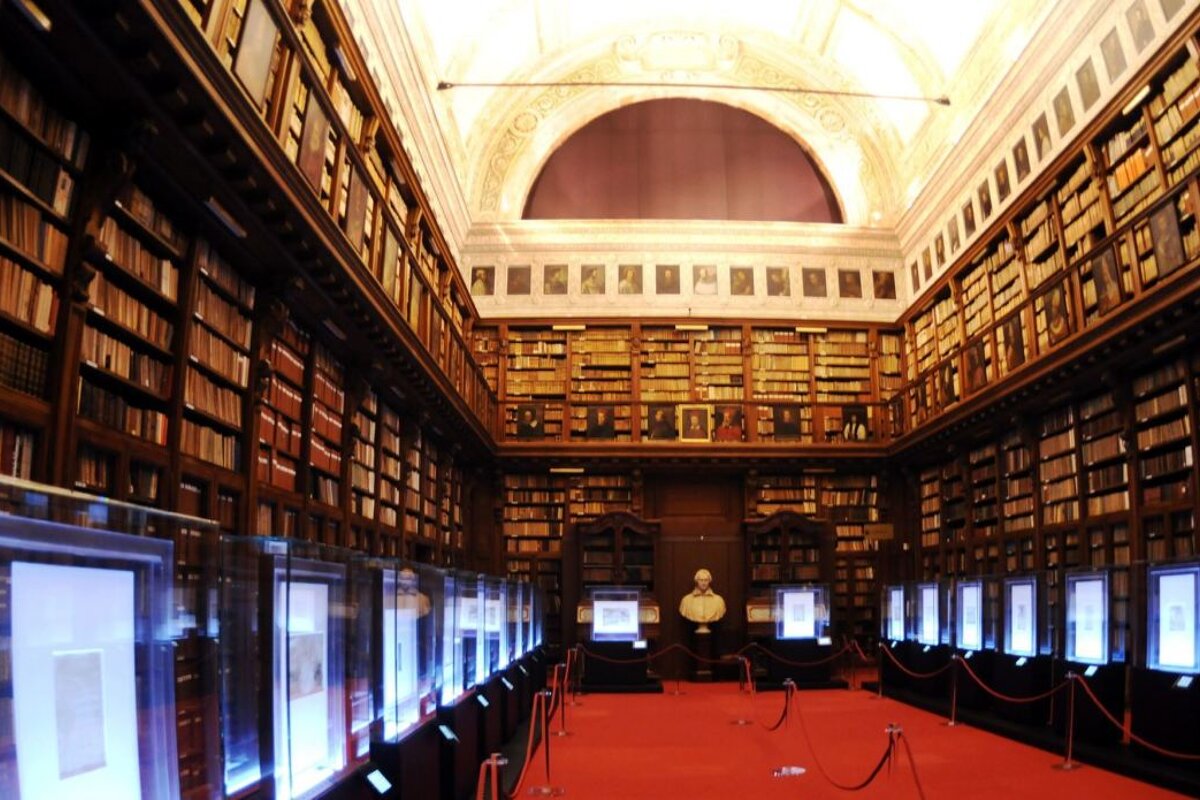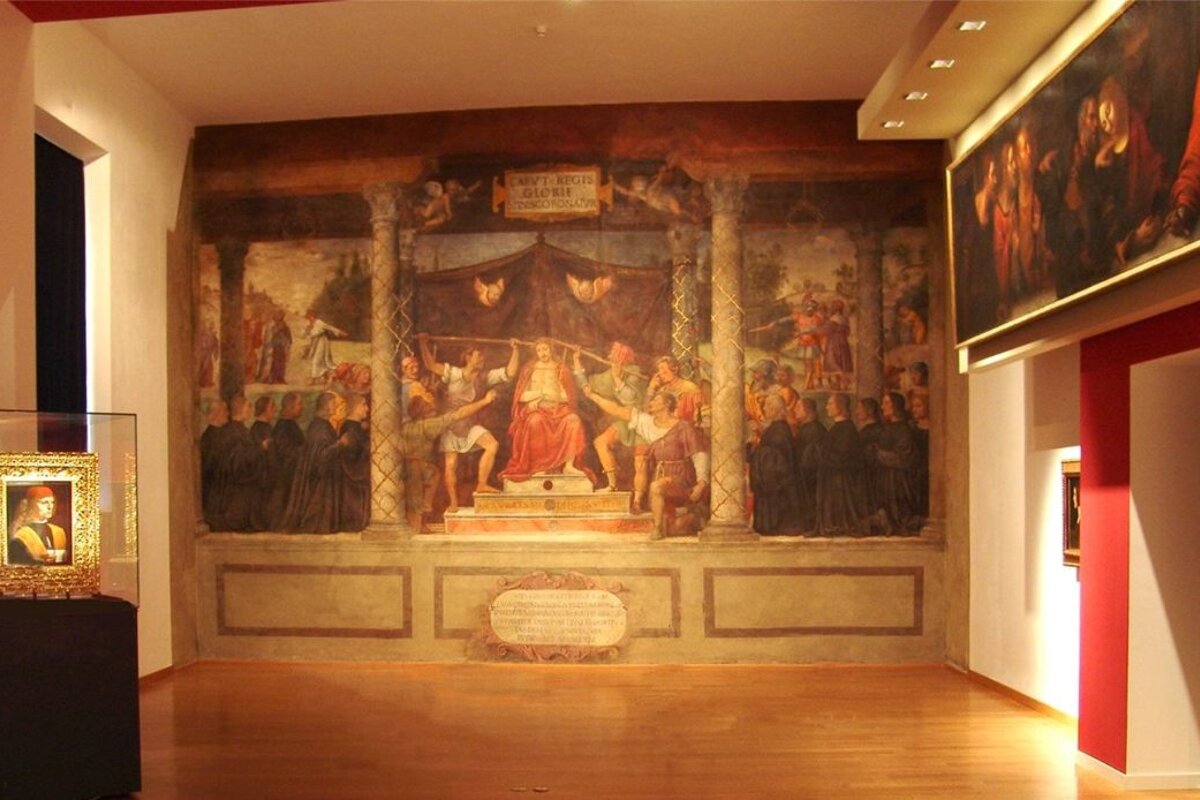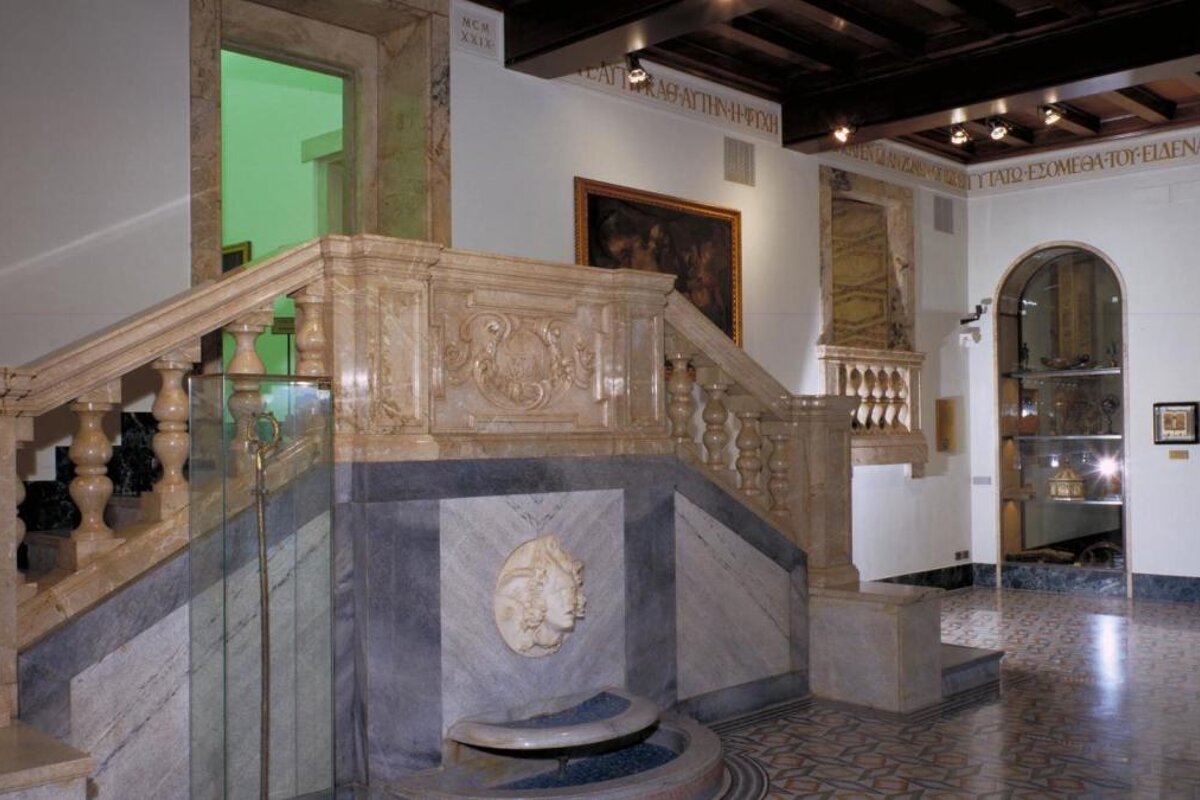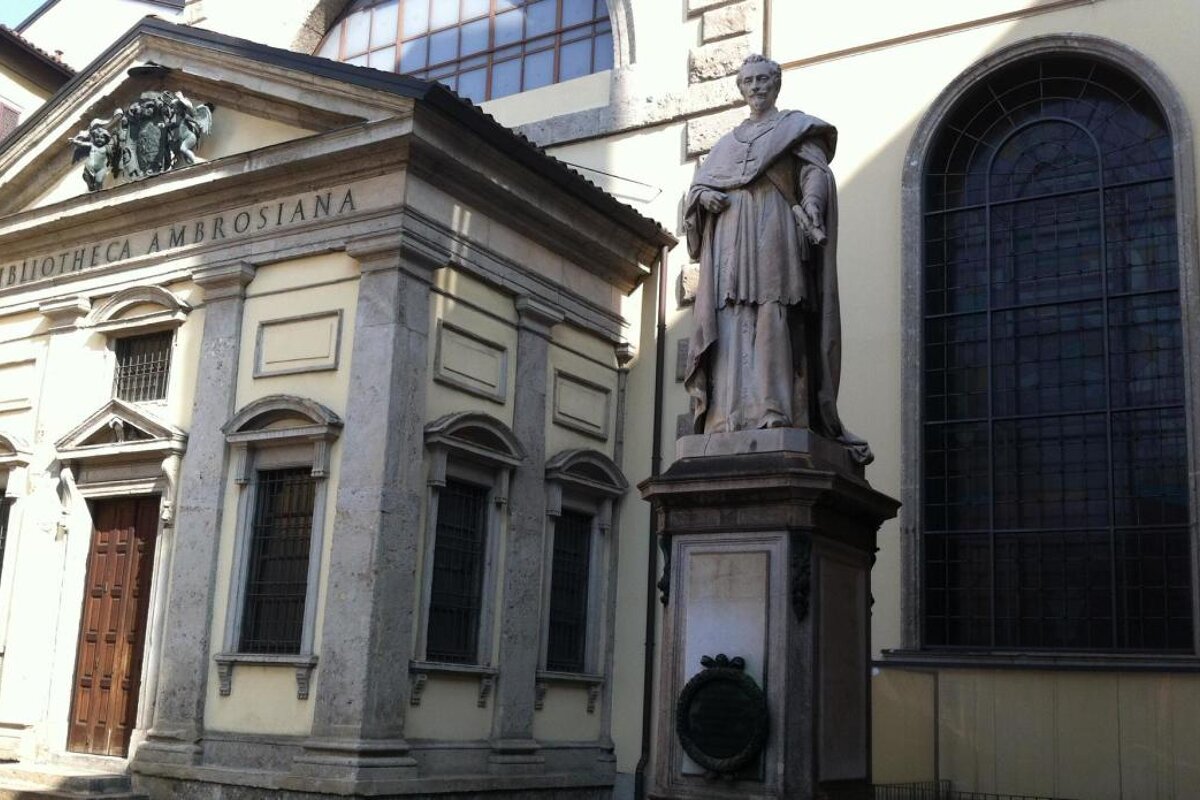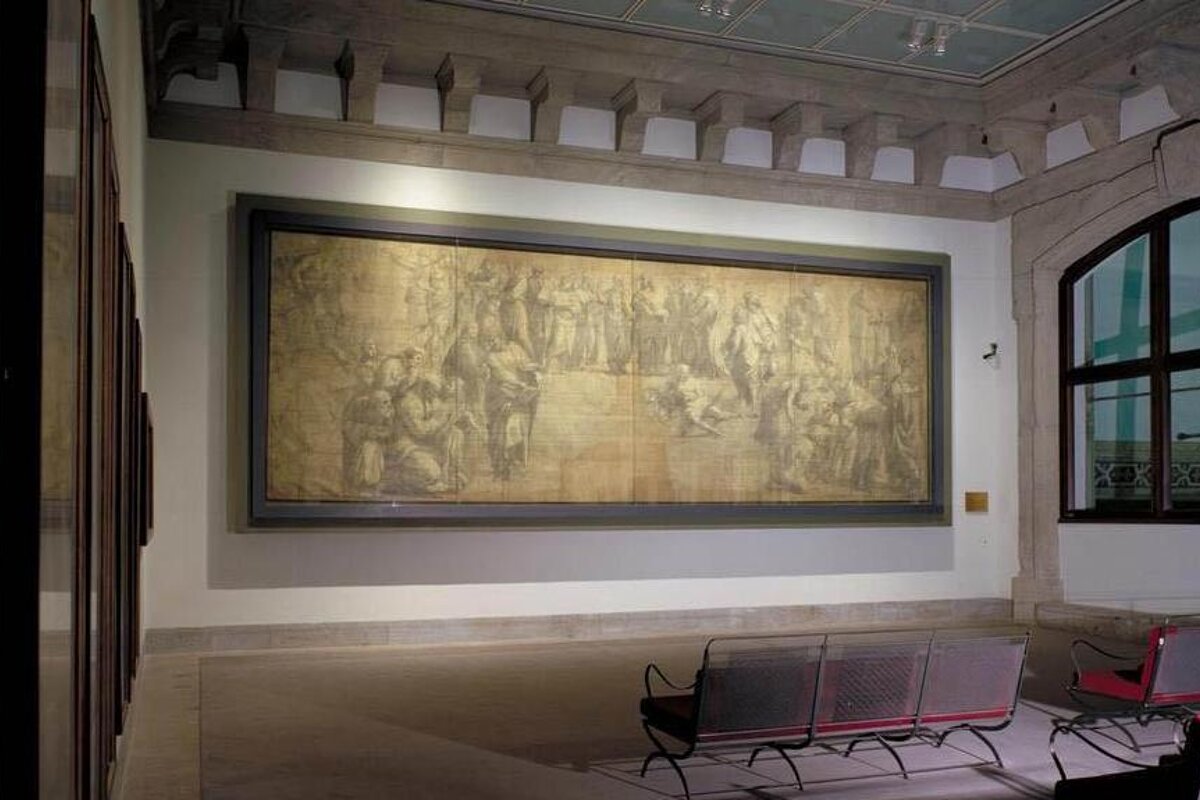 Biblioteca and Pinacoteca Ambrosiana (Ambrosian Library and Art Gallery), Milan - Centre
Historical library & gallery collections of literary & fine art masterpieces
The Ambrosian Library & Art Gallery, named after Ambrose the patron saint of Milan, opened in 1618 and is the city's oldest museum. The beautiful palace, as well as the world-class collections of paintings, manuscripts and books are well worth a visit.
The Ambrosiana began as one of the earliest public libraries in Europe, founded by Cardinal Federico Borromeo in 1609. His agents scoured Western Europe for books and manuscripts.
Some of the major acquisitions include the Muratorian fragment (the oldest known list of the books of the New Testament dating back to circa 170 AD), a copy of Homer's Iliad, Leonardo da Vinci's original Codex Atlanticus and many other famed and historically significant works. Cardinal Borromeo's private art collection of 172 paintings was put on display in the Library in 1618.
Lord Byron, the romantic poet, was a prominent visitor to the Library in 1816. Today it has a college of Doctors, similar to the scribes of the Vatican Library. Some of the notable works of art which can be viewed there include Raffaello's cartoon for the School of Athens fresco in the Vatican, Carvaggio's Basket of Fruit and Botticelli's Madonna con Bambino e tre angeli.
Watch out for
The Codex Atlanticus is one of Leonardo's masterpieces. These 1119 sheets include sketches by Da Vinci ranging from mechanics to mathematics, astronomy and paintings, as well as philosophical meditations and curious inventions, drawn and written from 1478 to 1519.
Visitor comments
"I had in mind to see a painting made by Michelangelo Merisi, best known as Caravaggio. But there are so many paintings worth visiting. Nice staff and lovely atmosphere." - Trip Advisor
"The library alone will amaze you. It was lovely to walk through this at the start of our Italian holiday. Good works of art in a very nice setting." - Trip Advisor
"Just a short walk from the Duomo, this museum is a jewel almost beyond words. We have never seen a museum with lighting this spectacular. Every piece of art was alive with light, and the collection of Leonardo's drawings is breathtaking. Put this one near the top of your list of things to see in Milan." - Trip Advisor
When to come
The museum is open from Tuesday to Sunday, from 10:00 to 18:00. Closed on Mondays, January 1st, Easter Sunday and December 25th.
How to get passes
Tickets cost 15€. Reduced to 10€ for under 18 and over 65.
Location