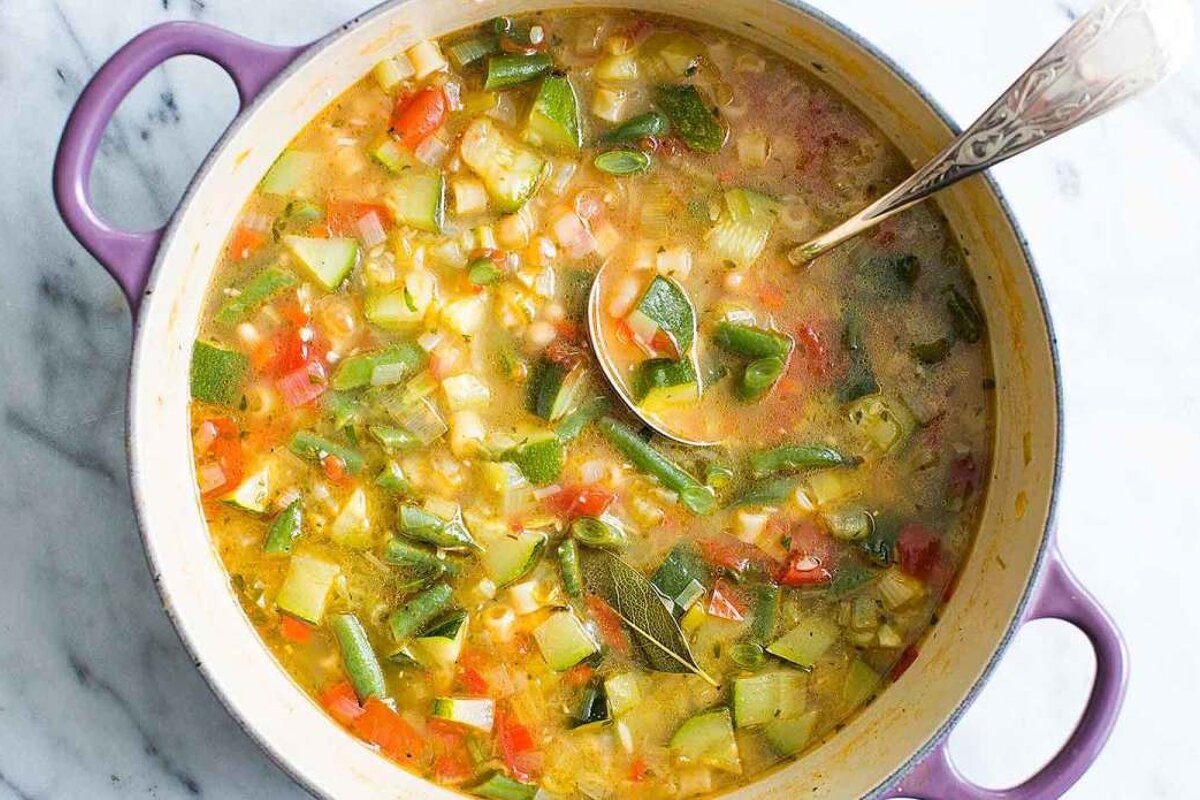 Minestrone
Hearty vegetable soup
Minestrone is a staple all around Italy, and there are as many variations as regions in the country. Basically a soup made with whatever is at hand in the kitchen, it usually contains seasonal vegetables, broth, a starchy ingredient (beans and pasta or rice), and sometimes meat .
The Milanese version of this thick soup features fresh seasonal vegetables including, but not limited to, carrots, onions, celery, cabbage, tomatoes, potatoes, green beans, zucchini, garlic, spinach, as well as herbs such as sage, basil. To that, they add a rich broth, chicken, beef or vegetable, beans and rice.
Traditionally, in the summer, trattoria's in Milan would prepare the soup and then leave it on the counter in individual plates for it to reach room temperature, a custom that is still followed in some Milanese restaurants nowadays.
Its origins are very old, dating back to pre-Roman times when leftovers were used to prepare soup. The current recipe was probably originated in the 17th or 18th century
Location
Milan Region, Milan