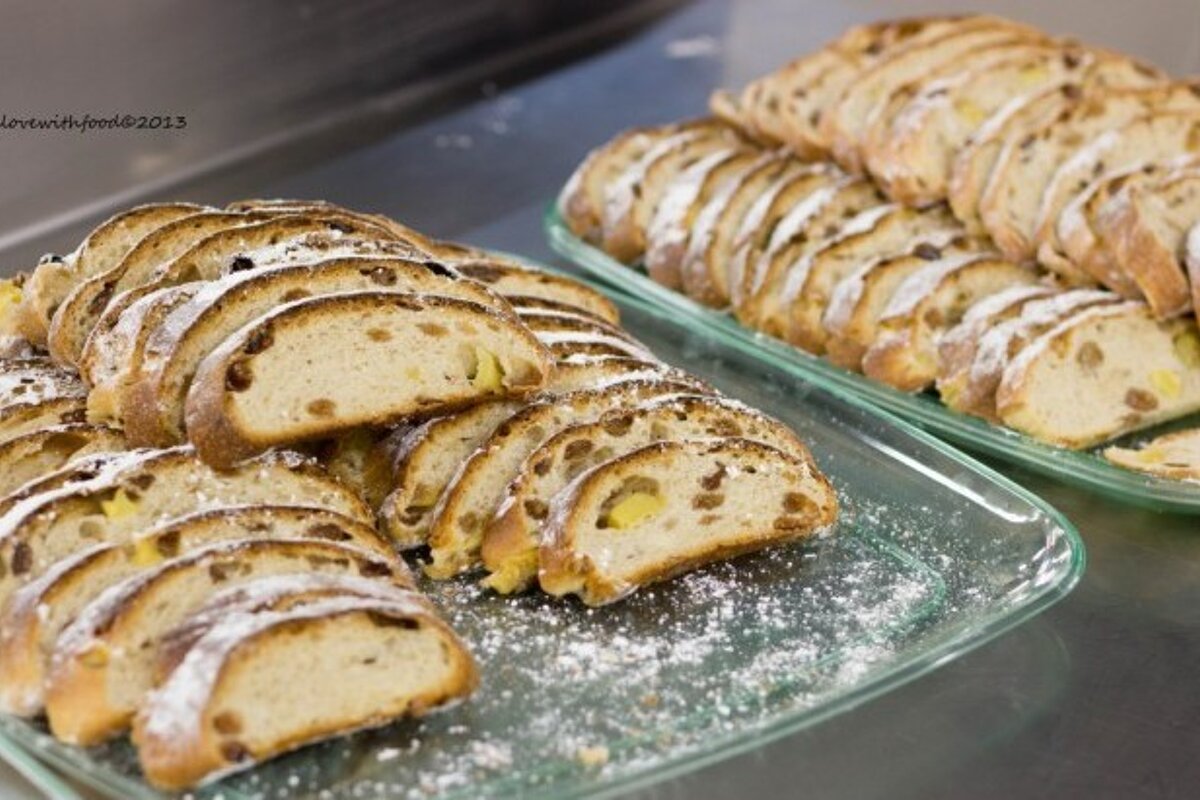 Carsenza
Typical Christmas pudding made with grapes and apples
This typical peasant's pudding has become a Christmas tradition in Milan, together with panettone. It was usually prepared on New Year's Eve.
The carsenza was made with leftover white bread eaten in Christmas (wheat meal was expensive and used only for special occasions), mixed with flour, water, grapes and apples. Sometimes milk, butter, cream, eggs, sugar, other fruits like pears, nuts and rum are added to create a rich pudding that is then cooked in the oven.
'Carsenza' comes from the dialectal name of a focaccia made with yeast.
Location
Milan Region, Milan